commissioned work
How about a work of art created for you personally as a
powerful companion for your further development? Very special on
Matched you with a unique combination of colors,
Healing stones and real gold or silver!
This is how we realize your personal work of art:
1. What do you need?
Where would you like to be even more in balance? Where do you wish for support on your life journey?

In a personal conversation we will find out together which healing stone, which metal, which colors can best support you.
An AURA-SOMA consultation with me in advance would also be ideal, so we can incorporate the message of your colors according to the AURA-SOMA system.
Send me a non-binding inquiry - I look forward to hearing from you!
2. Your personal combination
You will receive a suggestion from me for your personal combination of stone, color and metal. We will agree again on the details and discuss any changes. You can also give your picture a title yourself!
I will then summarize everything again in a concrete offer for you and after receipt of your deposit I will start with the implementation.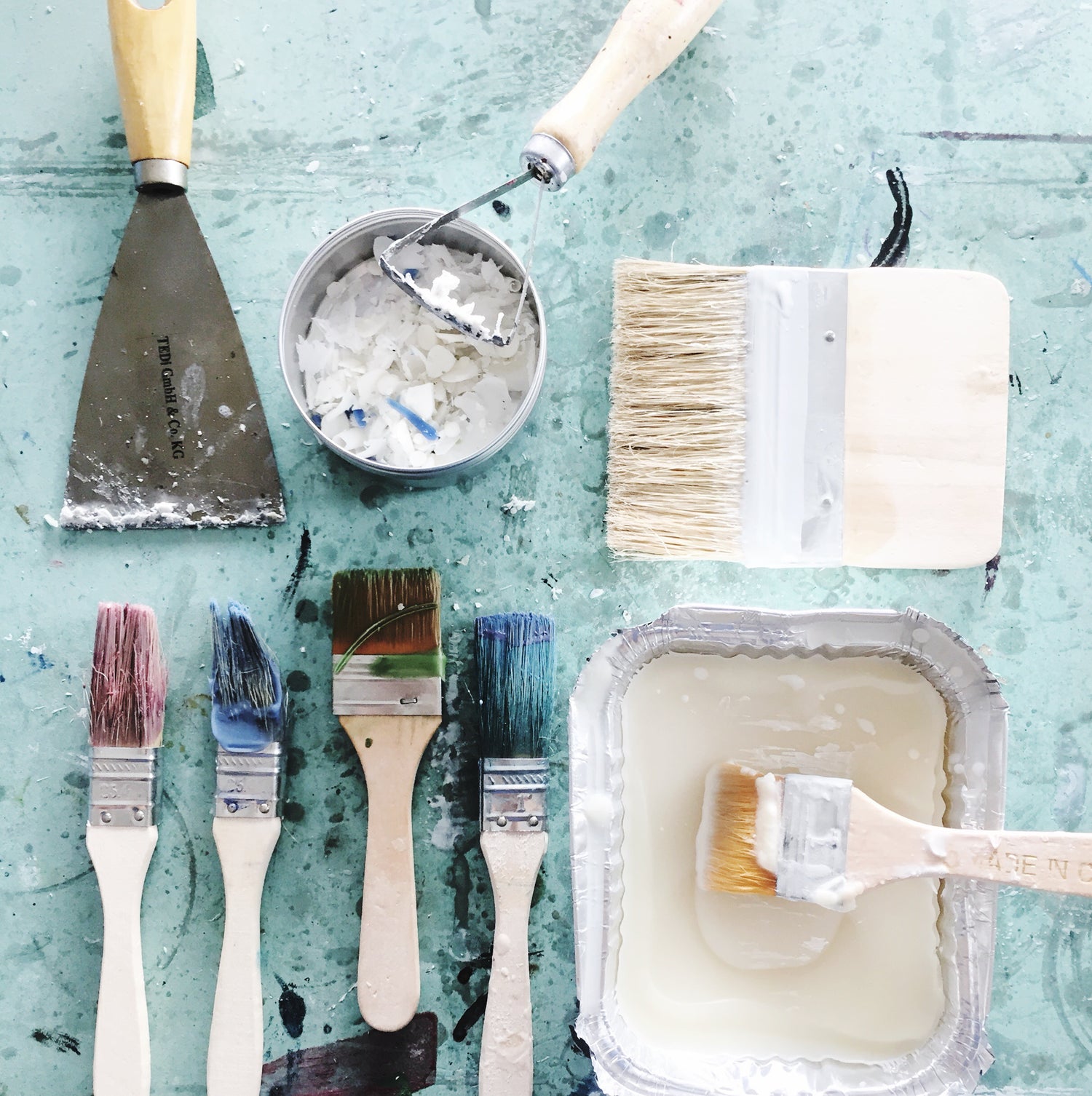 3. Studio time
Now you can lean back, because my work phase in the studio is about to start. I start with the painting itself, which consists of a multitude of layers of wax fused together. I add the gold leaf details, set the stone and then anchor it in the picture.

Your need accompanies me throughout this time and mindfulness and creativity become a magical atmosphere in my studio, which also becomes part of your artwork.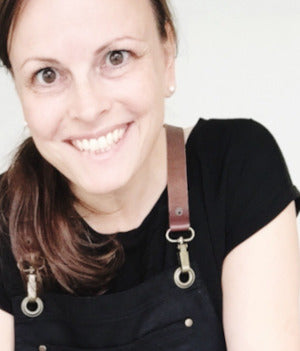 4. Updates
During the studio phase I will keep you up to date on the development of your work of art and, if you wish, send you "updates" via email or Whatsapp.
Please share your impressions with me. I am very happy about your feedback, especially in this phase.
5. From me to you
Your work of art is complete. It will be signed by me on the back. Title, catalog raisonné number and creation date are also noted.

You can pick up your artwork yourself at my studio if you want. But I would also be happy to send it to you.
Contact me now and secure an appointment!
I can only accept a limited number of commissioned works at a time.
FAQ - frequently asked questions
How long does commissioned work take?

The creation of your artwork takes about 2-3 weeks for the smallest format (25x25 cm). After that it is ready to be picked up or shipped.

Larger formats (from 50 cm) always take longer.

I will start creating as soon as I have received the 50% deposit.

How is the conversation going and where is it taking place?

Your commissioned work can become a powerful companion and visual anchor for your further development.

In our preliminary discussion - which is completely non-binding and free of charge for you - we will find out where you may need support on your journey and which healing stones and colors could be suitable for this.

We can also respond to very special areas of life and the needs associated with them. Do you need more focus at work or energy in everyday life? Maybe you want to calm down more or need grounding. Creativity and communication can also be strengthened.

We can hold the conversation online as a video chat or we can make a classic call.

An AURA-SOMA consultation with me in advance would also be ideal, so we can incorporate the message of your colors according to the AURA-SOMA system.

How much does commissioned work cost?

Prices vary depending on effort, material and size. Here are some price examples for a commissioned work with a healing stone and genuine gold leaf (23 1/3 carat)

25x25 cm > 500 EUR

40x40 cm > 800 EUR

60x60 cm > 1200 EUR

80x80 cm > 1600 EUR

50x150 cm > 2000 EUR

Shipping and packaging within Germany and Austria included.

Please inquire about other possible formats!
How is the payment processing

As soon as you have accepted the offer, you will receive an invoice from me for the commissioned work. You pay 50% of this at the beginning as a deposit, the rest after completion.

After receiving the deposit I start the studio phase.

You can pay with EC card, credit card or paypal. Do you have any questions? Please feel free to contact me.

How much is the shipping?

Within Germany and Austria there are no shipping costs for you.

I calculate shipping to other countries depending on the size of the artwork and the place of delivery. Additional costs apply here.

What if I don't like the artwork?

I have created the process of my commissioned work in such a way that it cannot actually come to that.

You are very closely involved in the development process right from the start and I only start when you completely agree with the offer.

During the studio phase I will also keep you up to date and am always happy to receive your feedback.
What technique is used to create the work of art?

>> Here you can find out more about the thousands of years old technique of wax painting - also called encaustic
Subscribe to the newsletter now and get a 10% discount immediately.
Receive regular news from my studio about AURO-SOMA & information about new blog articles and campaigns.
Get a 10% welcome discount on your first order!