What is AURA SOMA?
Harnessing the powers of Mother Nature, Aura-Soma is a system of colour, plant and crystal energies that promotes happiness and vitality with the colored Equilibrium Bottles, Pomanders and Quintessences.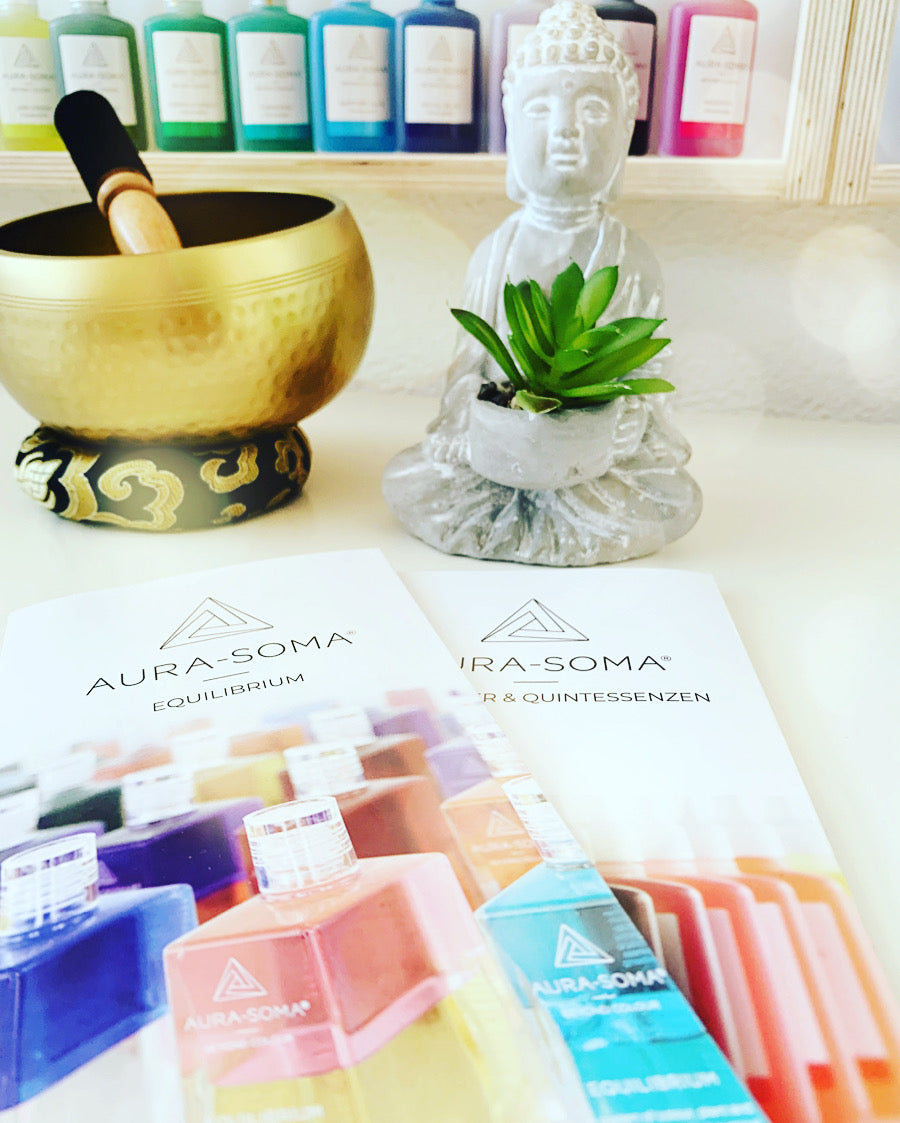 "You are the colours you choose and they reflect your inner being's needs",
according to Vicky Wall, the founder of Aura-Soma.

And so Aura-Soma is a non-intrusive, self-selecting system for our soul.

You will intuitively choose what is most helpful on your life journey at the moment, because the true guidance is found within you already.

As an Aura-Soma practitioner, I do not diagnose or treat illness. There is no therapeutical claim at all.

I assist you in trusting your intuition and understanding the message of your bottle choices.

As an artist I am fascinated and deeply convinced of the universal language of colours and their energetic potential!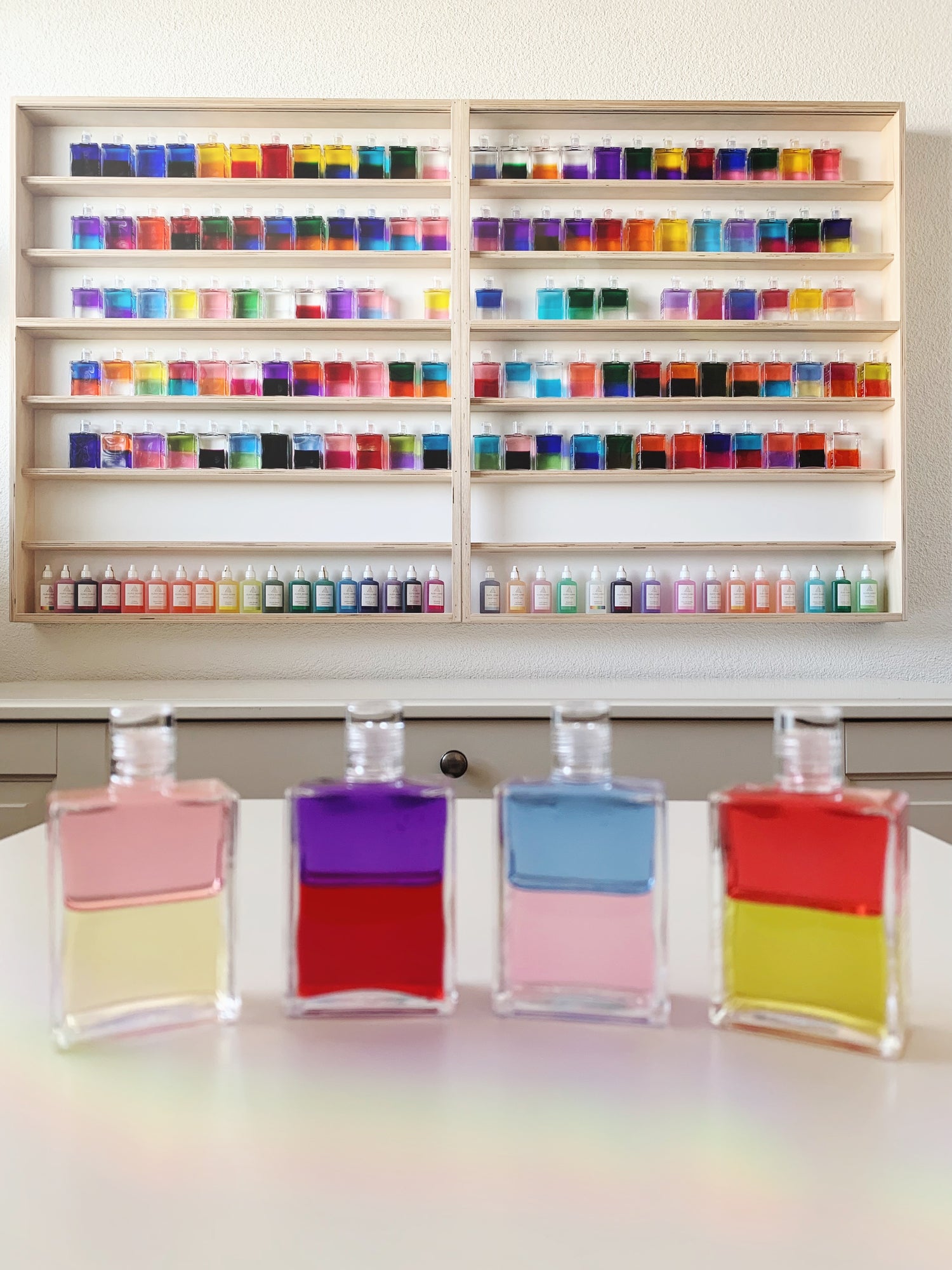 CHOOSE YOUR COLOURS AND EXPLORE THEIR MESSAGE
Out of over 120 Equilibrium bottles you choose 4, which we will then look at together.

With the help of your chosen colours, we will have a look at the current stage of your life's journey. Potentials and talents, gifts and challenges will emerge.

To what extent can you incorporate them in the here and now? Which resources can you use and where can the journey go?

The products of the Aura-Soma system are a great way to establish a daily routine to reconnect with ourselves and nurture our unique potential.

We will find out which AURA-SOMA products can best support you on your next step and how to use them.

Duration: 60 or 90 minutes
Cost: 80 EUR or 120 EUR
Location: Rottweil
Request an appointment
Subscribe to the newsletter now and get a 10% discount immediately.
Receive regular news from my studio about AURO-SOMA & information about new blog articles and campaigns.
Get a 10% welcome discount on your first order!